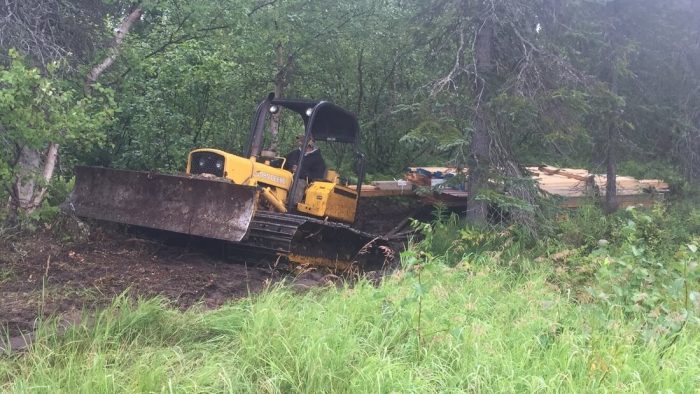 If your development takes you beyond city limits, into rough and unfamiliar terrain, let us be your guide. We're a seasoned remote construction company specializing in well drilling, remote cabin construction and septic tank installation in Alaska. Our highly customized services include all aspects of remote construction.
Construction:
As a general contractor we specialize in building Alaskan cabins, shops, bathrooms, additions and more. We build custom construction solutions, designed specifically for year-round usage in remote places.
Bathrooms:
We build custom bathrooms in remote areas that are freeze-proof for winter use. Whether you're seeking a full bathroom construction or a bathroom remodel in Alaska, each of our bathroom projects comes fully finished and outfitted with a washer, dryer, shower, toilet, sink and on-demand hot water heater.
Water wells:
TK Enterprise, LLC draws from 15 years of experience to provide tested and trusted services in well drilling in Alaska. We drill remote water wells for cabins and hard-to-access properties. (Minimum of 40 feet drilling)
Freighting:
We specialize in all types of freighting for both large and small items. We can freight from the nearest trailhead or from Wasilla.
Pilings:
Pilings for docks or buildings include a variety of options to fill in the pilings, such as cutting to grade or additional welding. Please note, additional charges will be added for finishing options.
Septic installation:
If your remote cabin or custom bathroom requires a septic installation, we install systems using poly tanks and infiltrator leach fields.
Bear-proof windows and doors:
Ensure your safety with custom-made steel window and door frames. Our steel solutions prevent bears from breaking into cabins or destroying property, but can still be easily opened for when access is needed.
Fabrication:
We've worked on an extensive range of custom fabrication projects, including bear-proof windows and doors, propane tank holders, spiral staircases, generator stands, six-wheeler cargo racks, railings and more.
Maintenance:
Our experts can winterize and de-winterize cabins, with the bonus of a one-year warranty on our water pump installation and general cabin repairs.
We know your project is unique. We have the skill and experience to customize a job plan just for your needs. Whether you require site preparation and tree clearing, water pump installation, foundation repair or any combination of our services, we look forward to being your go-to general contractor. Reach us today at 907-355-1817 to discuss your construction needs.