General Contractor in Alaska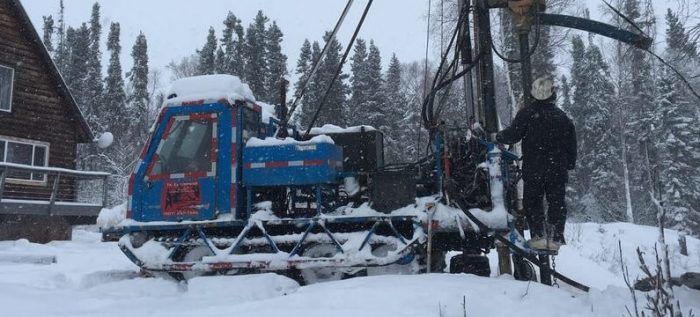 TK Enterprise, LLC provides specialized remote construction to a wide range of clients in Alaska. Our skilled professionals have extensive experience in all remote construction services. We work with clients to create custom plans for your unique scope of work. Whether you're looking for custom remote drilling or a general contractor for your project, our company has the knowledge and skill to assist.
Experienced Remote Alaskan Construction Company
If you've got a building project that goes beyond the usual jobsite, you need to go beyond the usual contractor. TK Enterprise, LLC provides remote construction services to our clients, bringing our years of skill and experience to your project, wherever it may be located!
Our company and its trained professionals draw from 15 years of experience in the industry to design custom plans for your construction project. Our first priority is ensuring the end result meets your highest expectations. We know you have options when choosing a construction company in Alaska. That's why we work hard to serve your project's exact needs while providing exceptional remote construction services. As a licensed, bonded and insured company, our clients feel secure their project is in skilled and trusted hands.
As both a drilling contractor and a general contractor in Alaska, we offer an extensive range of services for all your remote construction needs. Our remote construction capabilities support projects such as water well drilling, septic installation, remote cabin construction and so much more. We are an Alaska-based company, meaning we understand the unique needs of our Alaskan clients. We work with them to create tailored solutions for each construction job.
We take pride in our reputation as a trusted general and drilling contractor in Alaska, and the years of positive feedback we've received from our valued clients. Next time your construction project takes you into the remote wilderness, make sure to contact us!
Our skilled team draws on 15 years of remote construction experience to provide exceptional results.
We are an Alaska-based company that understands the unique remote construction needs of our regional clients.
Our services span a wide variety of capabilities. We're a true, one-stop solution for your construction needs—including drilling!
We utilize a customized remote drilling rig—specially designed by our company's owner—to accomplish drilling projects quickly.
We are licensed, bonded and insured to ensure the ultimate protection for our clients and their projects.
Get Your Project Started Today
Connect with TK Enterprise, LLC today to begin your construction project. We look forward to producing a quality development that meets and exceeds your expectations.